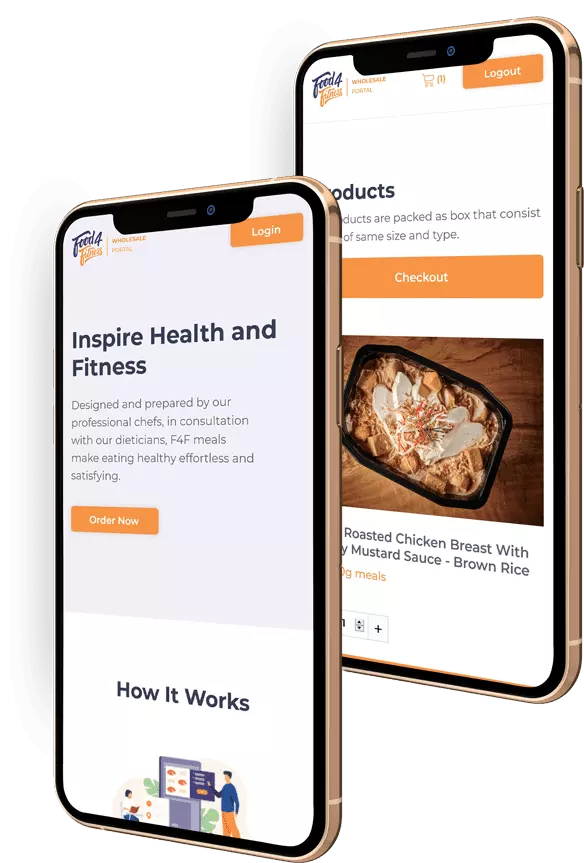 Food4 Fitness offer top quality Premium High Quality Gourmet sustainable nutritional Food, Premium high protein with Premium Ingredients.
PROJECT ROLE
Mockup Designs
Custom Food Ordering Portal
Monthly Support
TECHNOLOGIES USED
#Adobe XD, #React, #GO
Requirements
A mini Application of Food4Fitness for all the subscribed user to ease their customized food ordering based on their body requirements.
Challenges
First time working with popular tech in GO, the challenges were all there to be seen. However with 100% effort, focus and willingness to get the result, the output was simply outstanding.
Output
Aesthetic Desings combined with cutting edge technologies, the result is a joy for customers to order food to maintain their healthy life.
"Another well-done job by Ankit and the team! I couldn't be happier with the results. Amazing!"
– Matt Wlazlo