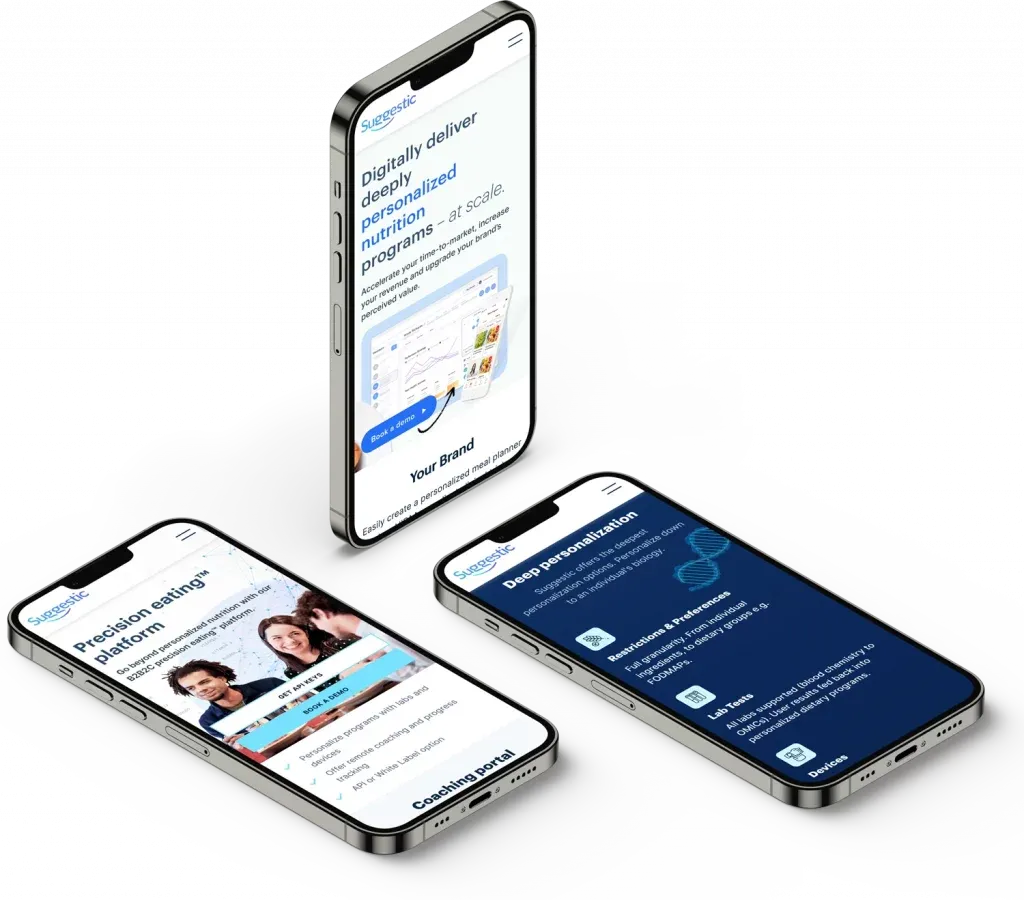 Suggestic empower businesses to deliver telewellness and personalized nutrition offerings through a beautiful white-labeled app.
PROJECT ROLE
UI/UX Development
Monthly Support
TECHNOLOGIES USED
#Figma, #Html, #SCSS, #JS, #Gulp
Fonts
A rich combination of Graphik and Proxima Nova to strengthen the readability across all faces of website.
Color Theory
Variations of Blue to abstract the integrity of Suggestic Brand.
Visual Designs
Compatible with all the browsers and modern devices.
Output
Simply Outstanding, isn't it?